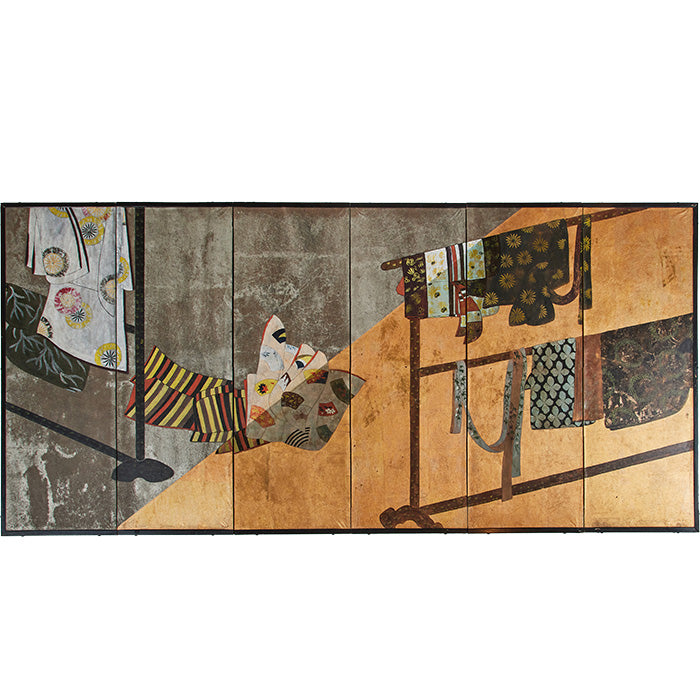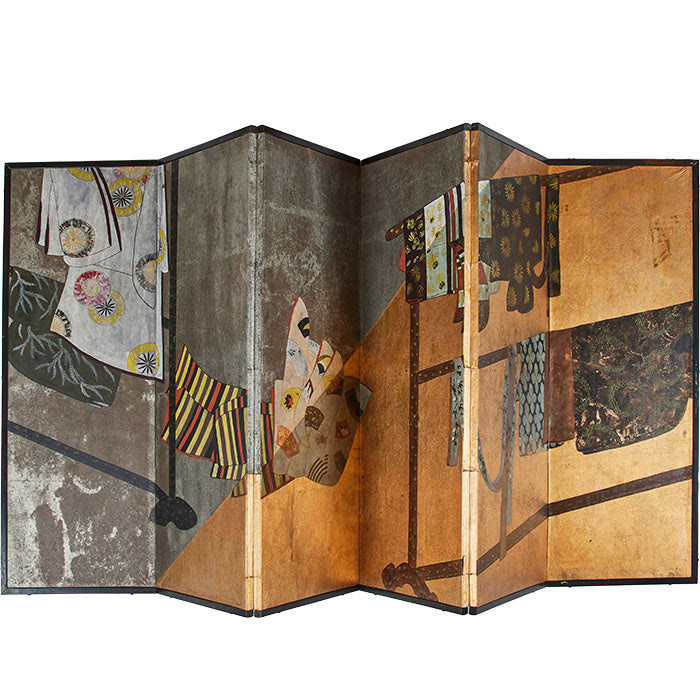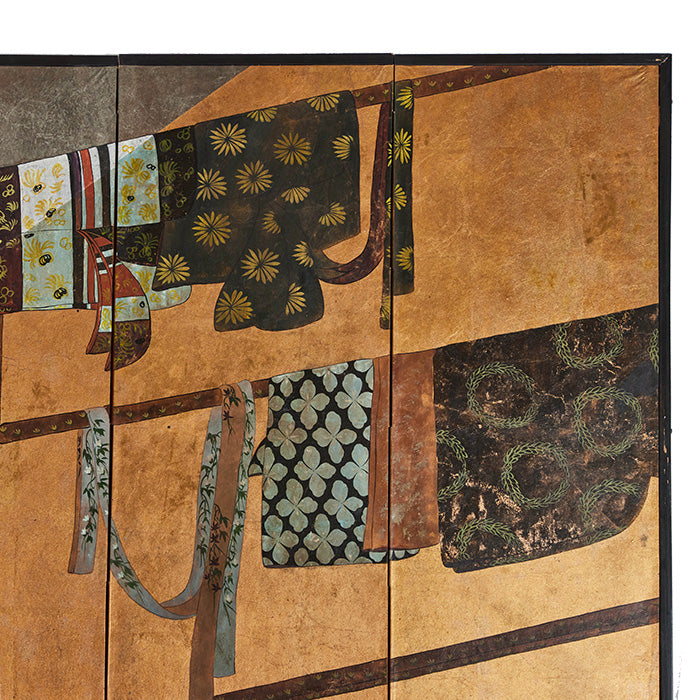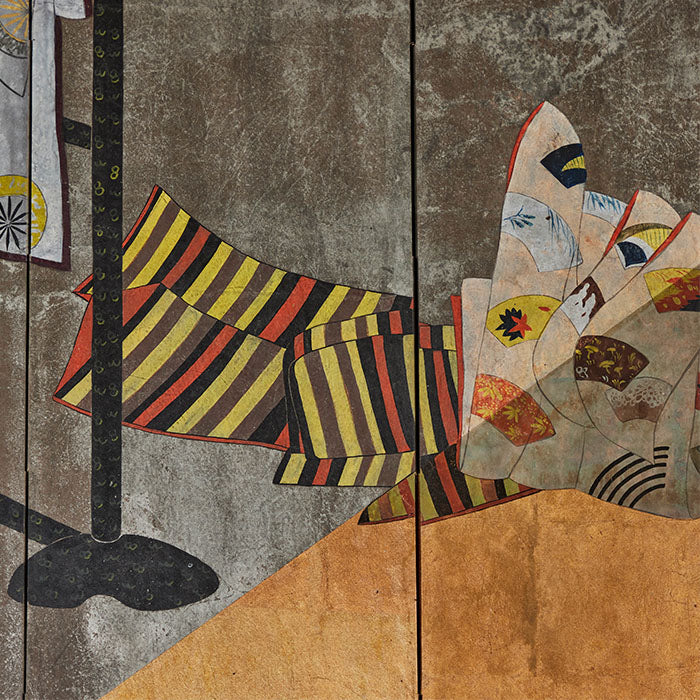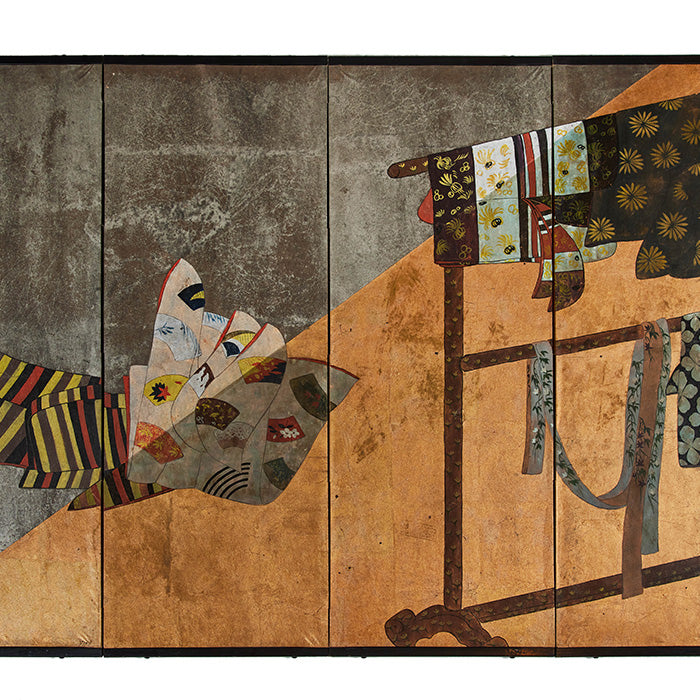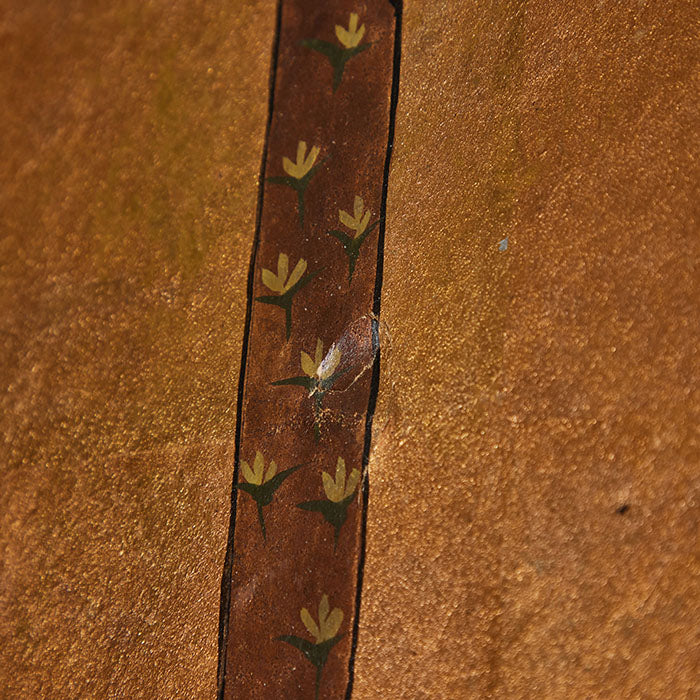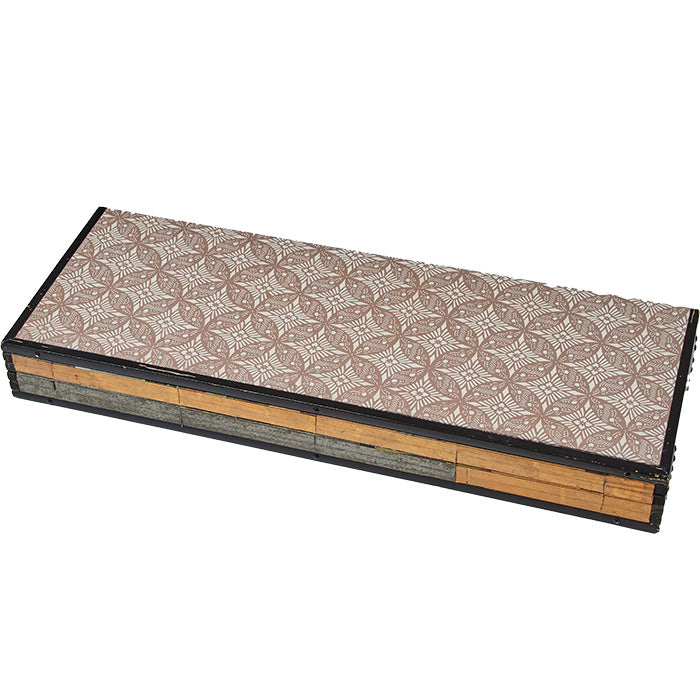 Early 20th C Japanese folding screen. Gold and silver leaf background with images of kimonos and obis hanging on traditional wooden racks. Age appropriate wear to surfaces as shown. Folds to small size and backed with Japanese printed paper.
Extended size: 37" H x 80" W
Item 4141
CONTACT for shipping estimate.